Homemade Healthy Breakfast Recipes
Homemade Healthy Breakfast Recipes are the best way to start the day. Many people skip breakfast, me included. Well I used to!
Can't face eating first thing in the morning. Or just don't have the time.
Sound Familiar?
I used to say those things too. Not anymore! I have learned over the years that breakfast really is important.
Let's face it… If we don't put fuel our car, it ain't going anywhere!
Our bodies need fuel too.
So do your body a favour… eat a healthy breakfast to jump start your engine!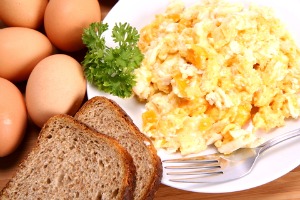 Without a doubt… studies show, that eating a healthy breakfast makes us…
more alert
productive
able to conscentrate for longer
and…
children perform much better at school
So why not make a change from now. Eat breakfast, you know it makes sense.
Healthy meals, make a productive body. You'll be surprised how good you will feel. And...
You will be boosting your brain power too!

I've put together a variety of healthy breakfast recipes that my family enjoy.

These are super healthy alternatives to processed cereals and breakfast bars. Or, even worse, a fast food breakfast or snack, which will actually slow you down.

You will also save money.

Try these quick healthy meals to fuel your family for the day. They won't take any more than 20 minutes to make.




Healthy Breakfast Smoothies

Excellent energy boosting healthy smoothies.

The quickest way to feed your body loads of vitamins, minerals and nutrients, all in one super drink.

All you need to do is throw all the ingredients in to a liquidiser, whizz and your done!
Recipes With Eggs



Eggs are a great source of protein. They fill you up for a long time. Try them for yourself. Super Healthy Poached Eggs and Tomatoes

Scrambled eggs are really quick and very easy to prepare. Just whisk up the eggs with a little milk and cook in a little low fat spread for about 3 minutes. Why not try Scrambled eggs with mushrooms

Omelettes are one of my favourite for breakfast, lunch or a cheap dinner. They are so versatile. Add mushrooms, tomatoes, spinach for example. Try a Healthy Omelette with Tomatoes and Mushrooms



Healthy Toast Topper Ideas



Bananas are full of goodness, filling. They go really well with wholemeal toast and drizzled with healthy honey. Another very quick healthy breakfast. You won't be hungry till lunch time. Trust me!!

Banana and Honey on Wholemeal Toast